It's very rare that I taste coffee and think it's awesome, but I had
Zeke's Coffee
for the first time this morning, a light roast, and I was surprised into saying out loud "This is good!" Why was I drinking Zeke's coffee and reminiscing about the NPR news story I'd just listened to on the drive up? B/c I was being an ambassador for EG's book reading in April. It got me out of the apt, I met a friendly person, and the rich parts of B-more are so gorgeous I just gawk at all the cool houses. And then on the way back, I stopped by Arundel Mills and their Loft outlet. Got 5 awesome pieces from the clearance section that I can't wait to wear; even a black velvet pencil skirt, although I'm not sure how long the velvet trend will last. And it seems to only be a trend in men's suits,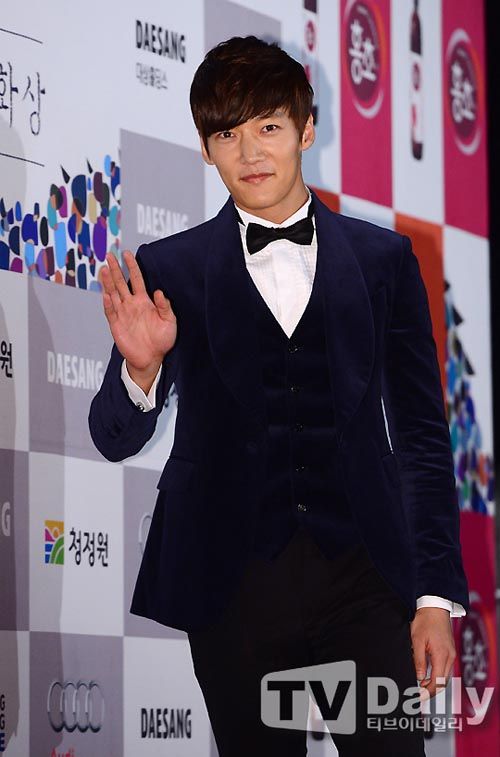 Choi Jin-huk at the Blue Dragon film awards
Lee Seung-gi at the 2013 MBC awards
And Mackelmore(right) at the Grammy's
but hell, it was 99 cents! Okay, $4... Then I went to Naturalizer and finally found a pair of black shoes I can wear with dress pants for work. They're a black patent leather menswear affair, and they cost more than all the clothes, but I'm willing to pay more for good shoes. My feet must be pampered! All in all, basically I spent the Christmas Benjamin my mom gave me. I do want to head out to the Lancaster outlets in mid-February to check out
Pendleton
- their coat sale last year was To. Die. For.
In Winter Shape-Up world, today was yoga day (for flexibility). I appreciate when I'm forced to relax. Tonight will center around my hair.